Cosmetic Dentistry
First impressions are everything, and one of the first things people see is your smile. If you are hiding your smile because of chipped, crooked or stained teeth, then you are hiding the real you.
Set up an appointment today for a consultation for any of our cosmetic dentistry services, and let Hauge Dental Care provide you with a smile you are proud to show off!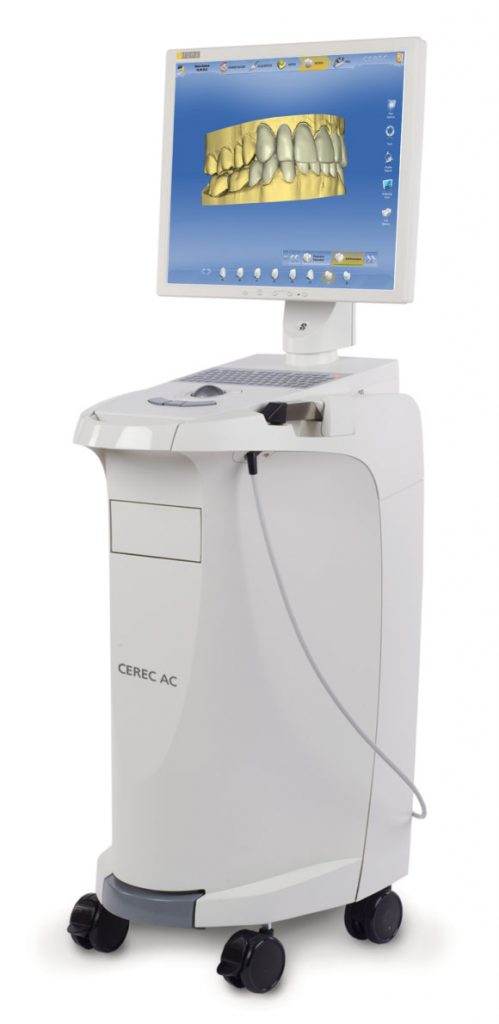 Same Day Crowns
We are exceptionally pleased that we can now offer Cerec same day restorations in our office. This state of the art technology is the wave of the future. A digital image of your tooth is captured with a special camera. Your crown, inlay or onlay is then custom designed on a special computer. It is milled out of ceramic in our office and cemented the same day. No more impression material. No more temporary crown. No more second visit. For more information on this new technology visit http://www.mn-cerec.com/
Tooth Whitening
If you have teeth that have been discolored due to age, smoking or even medications, Hauge Dental Care can brighten up your smile with a few different options.
Porcelain Veneers
At Hauge Dental Care we can use porcelain veneers to fix your front teeth. As you can see below, teeth veneers can make a tremendous difference in your smile, and that can also translate into more confidence.
Hauge Dental care can apply teeth veneers, whiten your teeth, close spaces, create a great smile and do virtually instant orthodontics to straighten crooked teeth.
Teeth veneers are just one solution for the following:
Spaces between the teeth
Broken or chipped teeth
Unsightly, stained or washed out fillings
Stained or discolored teeth
Mis-shaped or crooked teeth
Whiten dark yellow or stained teeth

Dental Implants
Dental implants are posts placed in the jaw replacing missing teeth, and act the same as having your natural teeth back again.
Partial Dentures and Dentures
Dentures are used to replace missing teeth. We offer both partial and full dentures, please call today to find out what options are available to you.